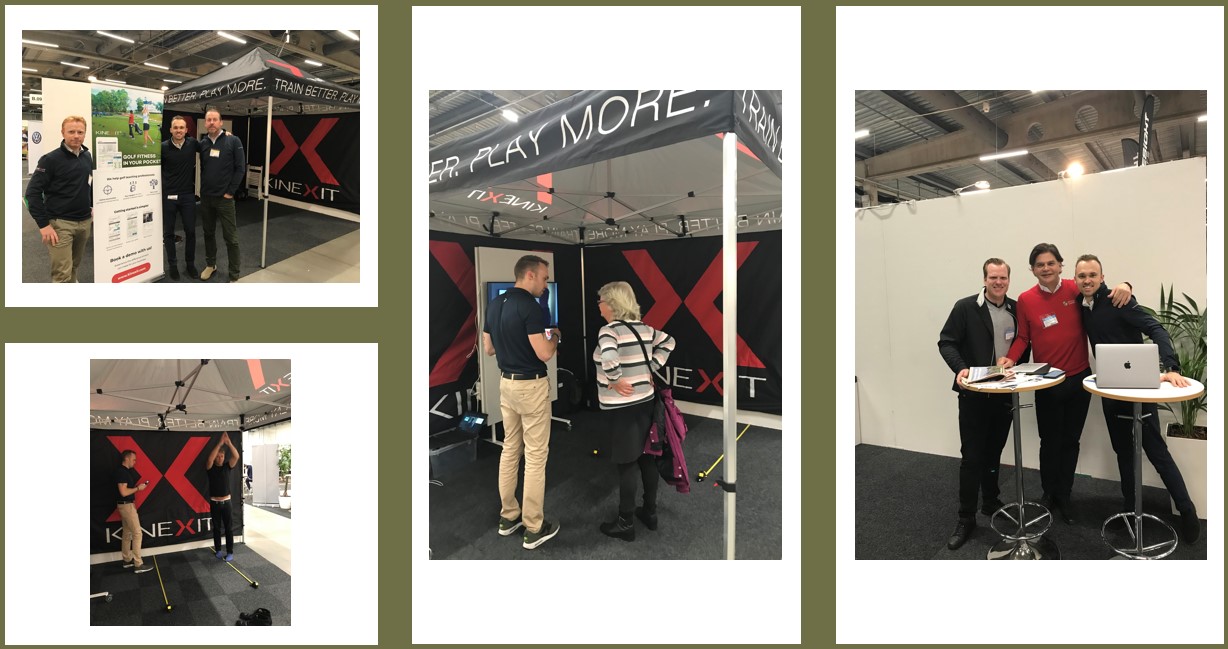 Networking and socializing with peers and colleagues have always been a great way of driving success in business. This is why the new tradeshow in the golf industry in the Nordics, 'Golfens Nordiska Mötesplats' hosted by Golf and Companies is an important event to attend, especially for us at Kinexit. You could call this the most important gathering of Golf Coaches, Teachers, and Industry Professionals the Nordics. 
Why is such an event important?
For us, there is no other way to meet 20+ clients and prospects per day. Our stand was busy with curios and interested PGA Professionals wanting to understand how working with Kinexit can help them help their golfers improve their game quicker in an effortless way. After taking visitors through our proprietary 15-minute mobility screening, we could immediately see they understood our concept and started asking how other clients have implemented our service.
Top 3 things we learned
Automation – PGA Coaches and Teachers are busy people, which is why so many love how Kinexit creates personalized and golf-specific workouts for each of their students. The feedback we got from some of our existing clients was that they wanted more automated emails and messages to go out to their students and users to take that off their plate. We started working on that this morning.
PGA Professionals love technology – almost every uses a launch monitor like Trackman, Foresight, or FlightScope and a high percentage also use tools, such as Swing Catalyst, to analyze the golf swing. 
High level of awareness of the importance of fitness in golf – Chris Månsson, CEO at Kinexit, was asked to be a keynote speaker talking about the connection about players' physical state and how well they perform the golf swing. His session was very well attended, and the feedback we got was excellent. It's great to know the work we are doing is recognized in the industry, which serves as inspiration driving us forward.