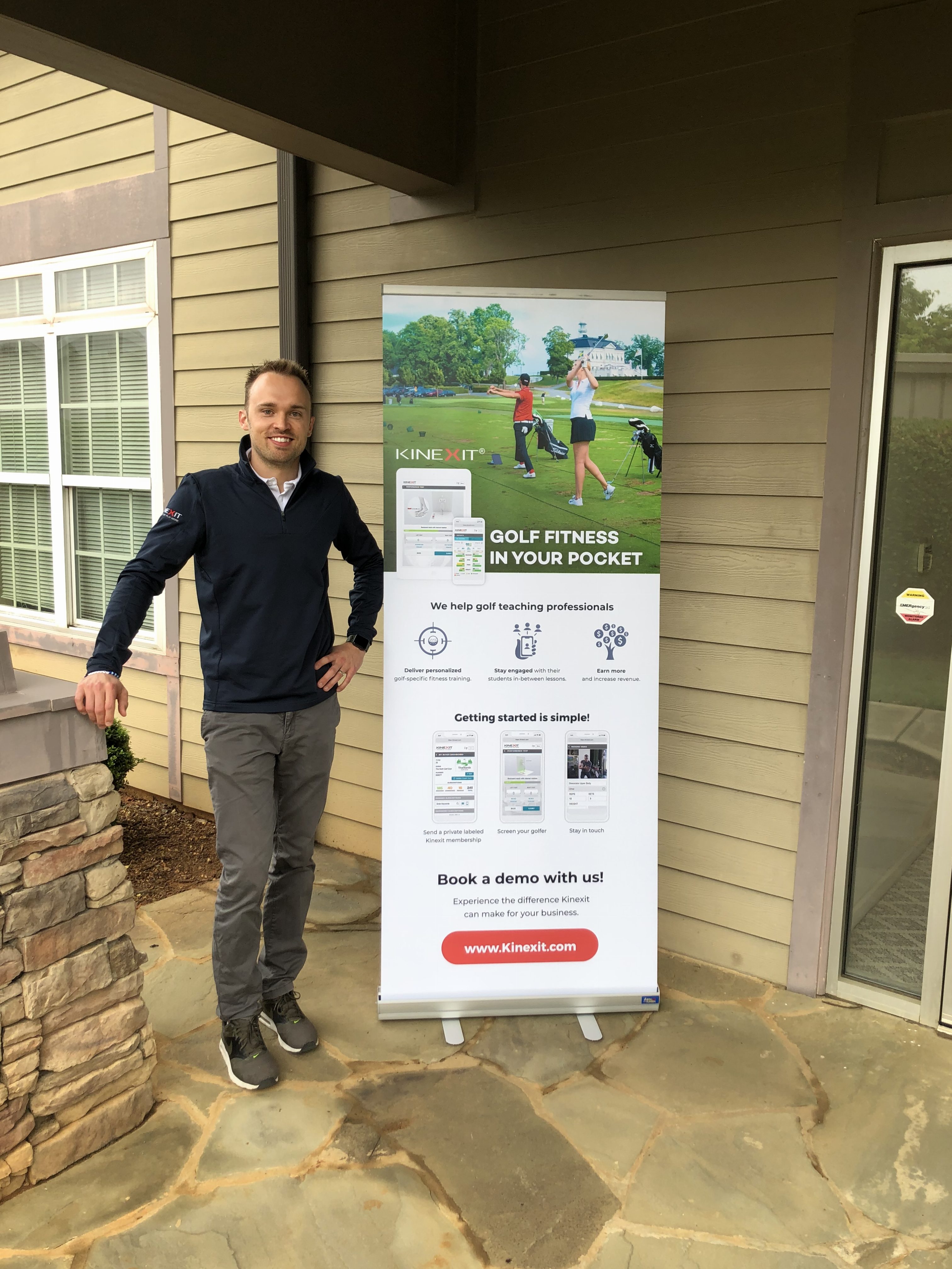 In a more and more digital world, we all need to cherish the personal meetings to build relationships, learn from each other, and get to know each other better. In June, Rick Murphy, PGA, and Certified Kinexit Professional, along with Chris Mansson, CEO with Kinexit, held three seminars in Greensboro, Raleigh, and Charlotte, NC, bringing together local teaching and coaching professionals to discuss biomechanics and the impact the physical abilities of a golfer have on their golf swing. Participants were awarded 4 MSR credits counting towards their PGA Education total.
Fitness is an ever-increasing factor for golfers of all skill levels wanting to improve and grow their game. You and most teaching and coaching professionals realize just how important the body is in becoming a better golfer and playing longer into life. If you wonder whether you should attend one of our upcoming events, read below to see what one of the attendants thought of the seminar:
"Kinexit offers me the opportunity to enhance the lesson experience for each student and broaden my understanding of 3D functional movement. The Kinexit platform simplifies and monitors the progress of each student when trying to increase their range of motion. This is an efficient way to help my students make an effortless swing, pain-free and to play more golf"
– Todd George, PGA
Stay tuned for information about our July roadshow which will take us to Wilmington, Myrtle Beach, Charleston, Hilton Head, and Kiawah Island.